The trip starts at 8:00 a.m. at a previously agreed upon meeting point in Nerja or Torrox Costa.
An hour drive places us in Granada's capital. The city lies in the plain la Vega de Granada and has a population of about 235,000 inhabitants, many of whom work in agriculture or tourism. The University of Granada is one of the largest in Spain with 60,000 students and holds great economic and cultural importance.
Granada first appears in history in 500 B.C. under the name of Iliberra. In 711, the Moors conquered the city.
In 1012, when the caliphate of Córdoba fell, the Berber tribe chief, Zawi ben Ziri, took control of Al-Andalus and created an independent kingdom for himself in Granada until 1090 when overthrown by the Almoravids. From 1238 to 1492, after the expulsion of the Almohads, the city became the capital of the Nasrid dynasty. On January 2, 1492, the last Nasrid ruler, Muhammad XII (aka Boabdil), surrendered the city to Queen Isabella I of Castile and King Ferdinand II of Aragón, known as the Reyes Católicos.
While in Granada, we will visit the most important Islamic-Arab fortress, the Alhambra "The Red". Comprised of a collection of palaces, the complex is the largest secular fortification of its kinds in Spain. Built in the 13th and 14th century as the residence of the Nasrid dynasty kings, the Alhambra is famous for its stucco ceilings and the Fountain of Lions. King Charles V built a palace where large areas of the original structure had been destroyed. The Palacio de Carlos V now houses the Museo de Bellas Artes de Granada (the 1839 institutionalized collection is one of the oldest remaining art galleries in Spain) and the Museo de la Alhambra.
Within the Alhambra, in a 16th century monastery dedicated to St. Francis of Assisi, you can find a hotel. Above the Alhambra lies the Generalife [Paradise of the (God) cognizant], which served as the summer residence of the emir.
After visiting the Alhambra, we will take a tour of Granada city.
The tour lasts about 8 to 9 hours and costs 89€ for adults and 79€ for children up to 12.
.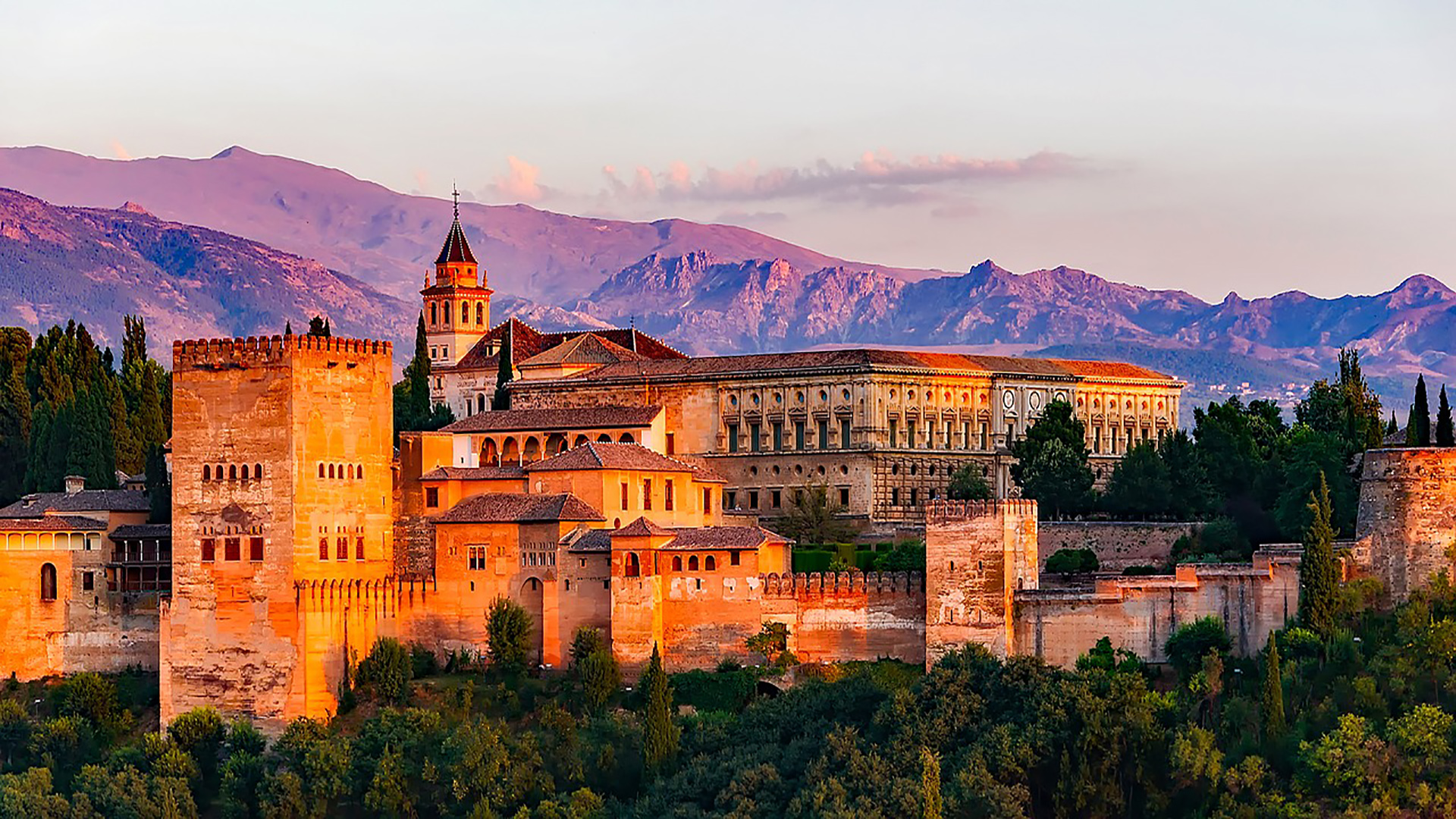 Book now! you can use the shopping cart below, or use the form at the bottom of this page
Only logged in customers who have purchased this product may leave a review.